If you are considering having a 3D-printed home built, it's essential to understand the many different benefits and drawbacks and the costs involved. We've looked at several pros and cons, including design and aesthetics, price, environmental impact, and strength against extreme weather.
Cost
One of the most significant barriers to homeownership is the cost of housing. This has been increasing faster than wages for years. However, 3D-printed homes are a new solution that could change this situation.
These houses are a bit trickier to build than their conventional counterparts, but they're also more environmentally friendly. The materials are sourced locally, cutting down on transportation costs. They can also be customized to fit the needs of the homebuyer.
Most 3D-printed homes are constructed of concrete, an inexpensive material. It can also meet many local building codes. Some homes mix traditional components into their construction.
Another cool thing about 3D printing is that it allows for more flexibility. This means that a house can be built in a much shorter time than a typical built-to-order home. In addition, it allows for more architectural features.
Design possibilities
The design possibilities for 3D-printed homes are expanding. They offer many benefits and a lower initial cost than traditional construction. This new technology allows homeowners to build their dream home quicker, cheaper, and more eco-friendly.
Construction companies are using 3D printing to build affordable homes for those in need. The materials used are typically biodegradable, recyclable, and sustainable. Some of these homes are also more durable than standard construction.
In the Houston area, design firms are exploring the possibilities of 3D printing to create affordable homes. Companies such as Cive, which provides engineering, design, and build services, have already developed six structures that have been printed with 3D printing.
Another company, PERI 3D Construction, has completed several structures in the United States and Europe. A few of the company's projects are in Southern Mexico, prone to natural disasters.
Environmental impact
Three-D printing is a revolutionary way to build homes. Not only does it reduce waste and energy usage, but it also offers a more sustainable construction process.
Traditionally, building a house requires extensive materials, time, and labor. Although 3D printing has been around for a few decades, it has recently gained a lot of traction and applications.
The biggest challenge for 3D-printed homes is that they must withstand extreme weather conditions. In addition, they must be built to meet strict building codes and be affordable to make them available to people who need them. To reduce the environmental impact of 3D-printed homes, they must be made of renewable materials and recycled, and their design must be adapted to different climates and construction needs.
Toughness in the face of extreme weather
There is a lot of hype surrounding 3D-printed homes. One company in particular, Printed Farms, is putting its money where its mouth is in the form of a multimillion-dollar blitzkrieg of high-tech housing in the greater Miami area. A two-bedroom, two-bath model is currently listed at $299,999. The company is also laying the groundwork for a large-scale rollout in the distant future.
While it's unlikely that the average family in Miami will ever have the opportunity to live in a house made of plastic, the company is putting its patented technology to good use to deliver the goods in as little time as possible. Currently, the company is using a state-of-the-art Xerox printer to produce the homes in-house, a feat of engineering.
Challenges to 3D-printed homes
Despite its many benefits, there are challenges to 3D-printed homes. While the technology has been around for a while, there are still several obstacles to implementing it in the construction industry.
One major problem is the cost of materials used to make a home. Currently, only plastic and concrete are used to create 3D-printed houses. Some of these materials are not recyclable, while others are not temperature-controlled.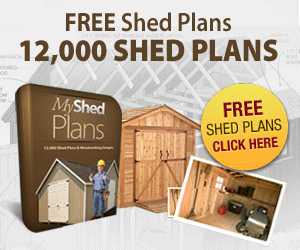 There are also safety concerns associated with the printing process. A 3D-printed house must prove that it is safe to occupy. This means it will take a while for the industry to gain more experience.
Another challenge is the lack of trained professionals. Unlike conventional construction methods, a 3D-printed house requires specialized skills. Those who are working on the project must be knowledgeable and highly trained.