Tiny house communities in Florida can be beautiful places to stay if you're interested in a low-maintenance lifestyle. Many of these communities are based around nature and have easy outdoor access. They're also great for families and safe places to raise children. You'll also find that many of them offer amenities such as swimming pools, spas, tennis courts, and golf courses.
Orlando Lakefront
Orlando Lakefront tiny house communities are a great way to experience the best of Florida's beautiful lakefront while staying in a stylish and modern small home. These unique properties are perfect for couples, families, or those who wish to rent out the space for the weekend.
The community is located on Lake Fairview's shores, just a short drive from the theme parks and attractions in downtown Orlando. The district also offers a variety of amenities, including fishing, boating, and kayaking. It is a pet-friendly and affordable place to stay.
Orlando Lakefront features a variety of tiny homes ranging in size from 300 to 400 square feet. They feature many of the same luxuries of larger homes, like Italian tile and fireplaces. In addition, the community boasts a park, a laundromat, and free use of community kayaks.
Escape Tampa Bay Village
Escape Tampa Bay Village is a tiny-home community located in Thonotosassa, FL. ESCAPE, a tiny home developer, is launching the village. The village features eco-efficient, small homes with an array of modern amenities. They include outdoor decks and living areas.
Ten tiny homes are currently available for purchase. In addition, a second phase of the village will be added. This expanded phase will house 30 more tiny homes and be designed for those who prefer the small home lifestyle.
A monthly lot rental fee covers garbage, water, and sewer service. These costs range from $450 to $500 per month. However, propane is not included.
St. Petersburg
A few tiny house communities are popping up in St. Petersburg. There's even a small home festival!
The small house industry has made headlines in Florida thanks to several big names. One is a nonprofit called SailFuture, helping at-risk foster youth get the education and training they need to find meaningful employment. Another is Second Chance Tiny Homes, which will build 60 tiny homes for ex-offenders.
Another project is being led by Habitat for Humanity, a national nonprofit that builds affordable housing. It hopes to break ground on its 12-unit plan early next year. They're seeking a total subsidy of $825,000.
Jacksonville
Jacksonville is the most populated city in Florida and has a wide variety of things to do and places to see. It's a popular vacation destination due to the warm and sunny weather and many fun attractions. But with the cost of housing rising, there is a need for affordable housing in Jacksonville, FL. Luckily, nonprofit organizations have stepped up to fill that need.
HabiJax, a local Habitat for Humanity, has a program that helps people purchase homes at a reduced price. The organization is in the process of constructing a new tiny house community in the Hyde Park area.
The organization plans to build another tiny house community in the Baymeadows area. This project will be a 50-unit development near I-295. Each unit will be made for two occupants.
Ocala
Tiny house communities have become legal in some Florida counties. In particular, tiny houses have been used to combat homelessness. These homes are under 1000 square feet and can be on wheels or a permanent foundation.
The best way to learn about the rules governing a tiny house community in your area is to check with your local jurisdiction office. They can help you determine how to approve your tiny home and what types of buildings you can and can't build.
Aside from being an appealing way to live, tiny houses are also good at lowering your utility bill. Smaller appliances use less energy and work better.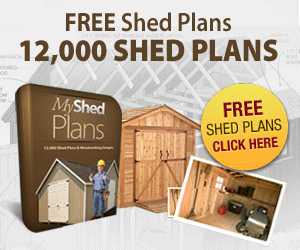 Wildwood
A Wildwood, Florida, tiny house community is coming soon. Six homes are currently under construction, and another is ready to break ground.
Residents of the community are drawn to its quality construction and affordable cost. They also like the way the homes look and feel. Some residents live in their tiny homes full-time, while others use them for short stays. Several residents in the community are retired or want a simpler lifestyle.
The community will have several amenities, including a dog park, a pool, and a colonial building. It will also have boat storage, a dog washing station, and a garden club.