Tiny houses in Portland, Oregon, are an excellent option for anyone looking to save money or find a more affordable place to live. There are many different styles of tiny homes to choose from, so you're sure to find one that is right for you. If you're interested in learning more about the options available, continue reading.
HGTV's Tiny Luxury
Tiny Luxury is a Portland-based HGTV reality show. It follows a husband and wife duo of builders who build tiny homes for others. The show is a combination of building inspiration and design inspiration.
A couple from California got a new tiny home built by Tiny Heirloom. It features a full-size kitchen, two lofts, and a reading area.
The house also includes a large outdoor deck. Another cool thing is the king-sized sleeping loft with a skylight.
The show even has a Facebook page. There are plenty of videos of the tiny houses on the website, which is a great place to look for inspiration.
HGTV's Tiny Luxury isn't the only tiny home show out there. But it is one of the most popular.
Caravan
Caravan Tiny Houses are a unique option for those interested in testing the lifestyle of tiny living. These small homes are built on flatbed trailers and are available for rent. Each little house is equipped with a kitchen, bathroom, and toilet. Guests can stay for a week, a month, or two weeks.
Located in the Alberta Arts District of Portland, Oregon, Caravan has a unique style and atmosphere. It's the first tiny house hotel in the United States. The hotel is a collection of six tiny houses arranged in pods.
In addition to the tiny houses, Caravan hosts events and activities. There are group events, music nights, and other community-oriented events. They also host the annual Portland ADU tour.
Each of the tiny homes is uniquely themed and has its features. Most units include a fridge, microwave, shower, and kitchen.
Hazelwood
The Hazelwood neighborhood is located in Portland, Oregon. This diverse and progressive area has a population of 26,157. It borders Glenfair, Parkrose Heights, and Powellhurst-Gilbert. Many residents rent homes in this neighborhood. However, there are several single-family homes in the community.
Residents have access to many recreational opportunities, parks, and excellent schools. A TriMet MAX line runs through the neighborhood, making it easy to get around. Some businesses are also accessible, thanks to well-designed streets.
Hazelwood residents are active in the Urban Forestry Project. They also participate in Portland's Festival of Nations and Division-Midway Alliance.
In addition to parks and recreational activities, Hazelwood offers residents several unique businesses. These include the Adventist Hospital, the neighborhood's largest employer. There are also several coffee shops and bars.
Tings Digs Barn House
The Tings Digs Barn House in Northeast Portland may not be the sexiest place to splurge on a night on the town, but it does boast a hefty suite of amenities. From a full-size kitchen and washer and dryer to a fully furnished living room and free WiFi, this place is the ideal locale for your next weekend away from home. And if you're in the mood for some serious pampering, you'll be glad you opted for one of the house's many suites. Whether you're a couple looking for sex action or a family with kids in tow, the digs will have your back. After all, you won't find a more friendly group of neighbors. Plus, you'll enjoy a funky-free ride to and from the airport, no small feat in an increasingly congested metropolis.
Kenton Women's Village
Kenton Women's Village is a unique experiment in transitional housing. In partnership with Catholic Charities of Oregon and the Joint Office of Homeless Services of Multnomah County, Kenton Women's Village was developed to help women move from homelessness to permanent housing.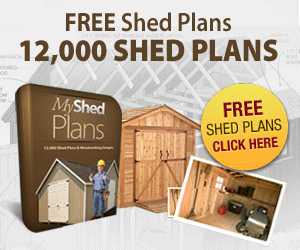 The project started as a one-year pilot project. Its goal is to help seven residents find permanent housing. Since its opening in June 2017, the village has housed 14 women. During their stay, each woman can work with a case manager at Catholic Charities to find a permanent home.
As with other villages, the design was based on a participatory process. Over a dozen architecture firms from the Portland area worked on the project. Students from a graduate architecture studio also contributed to the village's design.