Seattle is a great place to do it if you're interested in building your own tiny house. Many nonprofit organizations can help you get started. In addition, there are some COVID relief dollars that you can use to help cover the initial costs.
Rosie's Place
If you're looking for a low-cost housing option in Seattle, Rosie's Place might be right. It's one of the dozens of tiny house villages in the city. This small home village is located in the University District.
Rosie's Place was built as part of a more extensive program to help homeless people transition into permanent housing. It's a small village of tiny houses with windows, insulation, electricity, and lockable doors. There are also bathrooms and kitchens.
The building is on a leased piece of land owned by Sound Transit. It's a part of Seattle's new shelter program, which will provide 350 shelter beds across the city.
Spirit Village
Tiny houses in Seattle are one way that the city is helping to move people off the streets and into long-term housing. The Low Income Housing Institute operates the Village, which also runs villages in Tacoma and Olympia.
It is also funded by Seattle City Councilmember Tim Pedersen's office and Sound Transit. Last year, voters approved a significant property tax levy for low-income housing. In addition to funding the tiny house villages, the city supports citywide efforts to create more spaces for homeless people.
In response to the coronavirus outbreak, Seattle Mayor Jenny Durkan declared a civil emergency. As a result, the city has opened the T.C. Spirit Village, which will serve homeless individuals and families. This tiny house village is located at 22nd and Cherry Street in the Central District.
T.C. Spirit
The Low Income Housing Institute (LIHI) sponsors twelve tiny houses in Seattle. These villages provide a safe environment for people living on the streets. They also provide hygiene services to over 8,000 homeless individuals annually.
LIHI is one of the leaders in constructing tiny house villages around the state. Their staff is collaborative and dedicated to ending homelessness.
A tiny house village is a permanently affordable housing project. These sites are located on city-owned land. People who live in them must follow a set of rules. For example, they cannot use big appliances, open flames, or propane tanks. Residents must respect other villagers' privacy. Also, residents must separate waste, recycle, and compost.
Othello Village
If you're a fan of "tiny house" villages, you'll probably be excited to learn that Othello Village tiny houses in Seattle are opening this week. The town is designed to be a permanently affordable housing project.
Othello Village will feature eight tiny homes. They are 8′ x 12′ structures that offer a high degree of safety. Some are low-barrier and will not require residents to be sober or clean.
The Low Income Housing Institute will manage the Village's operations and provide the necessary services. They will also provide additional phone numbers and training on security. Aside from giving some of the needed amenities, the encampment will have portable toilets and a hand washing station.
Nonprofit housing organizations can be used on an interim basis for a tiny house village.
If you want to build a tiny house village in Seattle, you may have wondered if nonprofit housing organizations can help on an interim basis. These communities are designed to offer short-term temporary shelter to homeless people until they can move into permanent, affordable housing.
One nonprofit, the Low Income Housing Institute (LIHI), operates several tiny house villages in the Seattle area. LIHI has developed a strong community support base for their villages, which includes local businesses, nonprofits, and faith groups.
Some LIHI villages are on city-owned land and have bathrooms, showers, laundry facilities, and even kitchens. The houses are tiny, ranging from eight feet by 12 inches to five feet by seven. They cost around $2,300 in materials to construct.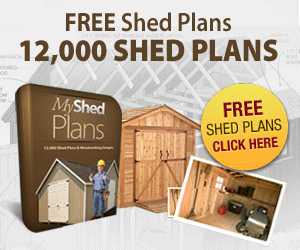 COVID relief dollars can be used to close the gap
If you have been following Seattle's homeless situation, you are familiar with the COVID-19 initiative, the city's response to the pandemic. The program included a surge of 231 rehoused, a $60 million upfront investment in six new affordable housing buildings, and an additional 545 emergency shelter beds.
There is also a program called the Tiny House Village, which helps move homeless people from dangerous street conditions and under bridges to a more stable and humane setting. Although this project isn't yet in full swing, a handful of tiny house villages are already underway.
While there is still a long way to go to provide permanent supportive housing for the homeless, it is clear that tiny houses can help. These homes range from basic kitchens and bathrooms to living rooms and laundry facilities and can be built for as little as $2,500 per unit.